From the start, participants learn to employ analytic models to frame questions, develop recommendations, formulate analysis, and validate results so that informed decisions can be made.
Learners will use more advanced analytical tools to gain deeper insights into complex business issues. They will create models to represent the current state and make adjustments to represent a desired future state as underlying assumptions change.
Working with an instructor/mentor, participants will develop a big data inquiry model for a complex business issue, question, or problem of their choice. They will frame the question, develop a hypothesis, collect and prepare data for analysis, perform the analysis, and present actionable recommendations for your organization.
Explore the projects and outcomes of the Business Intelligence Graduate Certificate.
Participants will learn to translate production, inventory, and logistic questions into representations informed by data.
They will practice assembling and preparing data from multiple sources to inform analyses in a sound and ethical manner.
Participants will use software tools to visualize and analyze data within the context of an underlying question — using forecasting, optimization, and simulation techniques to develop informed predictions in production issues.
They will practice transforming analyses into recommendations to improve production issues.
Find course details and project outcomes for the Production Analytics Graduate Certificate.
Participants will learn to use analytic frameworks to evaluate and respond, in context, to a problem, decision, or research question
They will assemble and prepare data from multiple sources that will inform the analysis in a sound and ethical manner
Using data tools and languages, your employees will train and synchronize representations of very large data sets
They will develop machine learning models to gather insights while developing systems that can make recommendations and decisions
See more details of the Machine Learning and AI Graduate Certificate.
Retain Your Talent At Large
Let your teams know you value their work and commitment by sponsoring a Rensselaer at Work lunch and learn onsite or virtually using Zoom. Schedule a day and time with Rensselaer at Work to fit your organization's calendar. We will take care of the logistics including place, invitation, presentation, and necessary follow-up. Simply let us know how to reach you: 
In these programs, professionals advance their perspectives and approach. The very principles, practice, and shared challenges from the course projects are directly translated as wins at work.
As leaders, it is now our job to encourage others to keep moving forward, as we continue to invest in them as active, lifelong learners.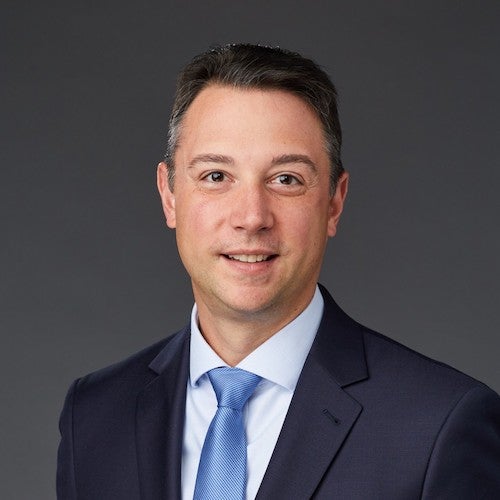 Kenneth Wilcox, M.S., C.S. '05, Vice President of Digital Technology and Chief Information Officer, Raytheon, An RTX Business.