Learn to lead from every aspect of an organization with a real-world MBA experience.
RensselaerStudio Tour
The RensselaerStudio is a digital learning environment that gives you access to your coursework anytime, anywhere.
This 3-minute video explains how it functions.
MBA for Professionals Courses
BUSN 6300: Leaders and Strategy
Deepen capacity as a leader by planning and executing strategy to achieve organizational goals. Build frameworks for decision making that enhance the value creation process. Demonstrate full commitment to ethical decisions and outcomes while deploying mentorship as a tool to lead and inspire others. In preparation for the third project in this course, attend a two-day intensive Rensselaer Leadership Experience (RLE). Start with an individualized leadership assessment. Participate in choreographed individual and group scenarios. Complete a benchmark analysis of effective leadership types and explore how leaders make things happen at work.
BUSN 6305: Leaders in Dynamic Markets
Analyze markets and client needs using quantitative and qualitative frameworks. Develop market strategies for an organization that communicate value using effective messaging and channels. Formulate an approach that anticipates the future state of end user needs. Build budget and sales forecasts that accurately reflect market conditions.
BUSN 6310: Leaders Making Financial Decisions
Evaluate financial reports and metrics to draw recommendations for improvement using intertemporal and cross-competition analysis. Practice optimization and simulation techniques to model the impact recommended changes can make on an organization's performance. Develop budgets for new products and ventures while evaluating capital sourcing options and costs.
BUSN 6315: Leaders Planning and Executing
Set, evaluate, and improve achievement of key performance indicators. Use benchmarking and analytic techniques to determine how performance can be optimized. Evaluate and transform operational paradigms to improve performance, planning, and execution to ensure the organization performs on time, on budget, and on scope.
BUSN 6320: Leaders Leading People
Influence hierarchies and cultures in an organization by coaching and mentoring others. Create employee evaluation frameworks and develop programs to improve an organization's performance. Lead strategic plans and policies that value the human element as the catalyst to attain an organization's desired goals.
BUSN 6325: Leaders Charting the Course
Forge a plan that optimizes people, platforms, and products for a new venture or opportunity in a specific market. The final version includes strategies for budget, operations, and marketing. Prepare and present the plan to a panel of evaluators for viability and fundability.
MBA for Professionals Degree Structure
Courses
Credits
BUSN 6300
Leaders and Strategy
6
BUSN 6305
Leaders in Dynamic Markets
6
BUSN 6310
Leaders Making Financial Decisions
6
BUSN 6315
Leaders Planning and Executing
6
BUSN 6320
Leaders Leading People
6
BUSN 6325
Leaders Charting the Course
6
Six fundamental courses (6 credit hours each)
36
Certificate of Choice (three courses/3 credits each)
+9
Total degree credit hours:
45
Other Program Highlights
Data analytics as a decision augmentation framework is embedded in every course
Real-world projects incorporate strategic decision-making, planning and execution
Appropriate for professionals from all backgrounds and industries
15 hours per week time commitment
2.5 years to complete
Early in my career, I could see how advanced technical projects were difficult to move beyond the engineering realm. I experienced a big awakening from the Rensselaer at Work MBA program that proved beneficial as I advanced into several senior civilian positions in the Navy. Not only did I learn to master best practice in leadership from every angle of the organization, I also developed an effective approach leading projects through people — many of which I remain proud of today."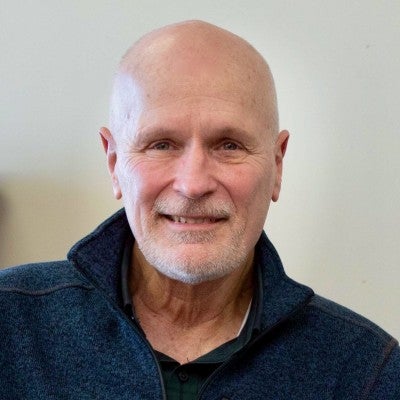 Start Your Journey With Us

Join us for a 30-minute webinar or schedule a professional consultation to determine the best path for you.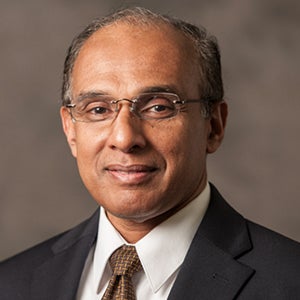 Faculty Spotlight: Chanaka Edirisinghe
Acting Dean, Lally School of Management
Given the legacy of Rensselaer Polytechnic Institute, we understand global technical organizations and the challenges they face. With this MBA you will learn to see, address and solve complex business problems.
Learn More About Chanaka Edirisinghe