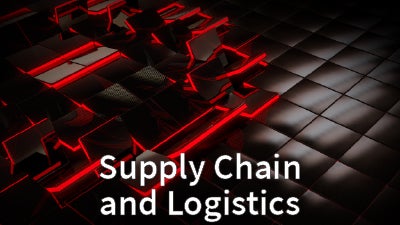 Managing suppliers, inventory, quality, and shipping requires unprecedented coordination. 
The supply Chain and Logistics Graduate Certificate from Rensselaer was created in consultation with enterprises that recognize both the tremendous opportunity and rapidly-evolving risks of a global supply chain.
This certificate satisfies the need with learnable skills including digitalization of supply chain management and operations, sales and operations planning, supply chain systems engineering, leadership capacities, and communication.
These skills are taught across three courses: Design of Manufacturing Systems and Supply Chains; Theory of Production Scheduling: and Supply Chain Analytics. Hands-on, real world projects - integral to the courses - are designed so that students can realize immediate application to their work.
Certificate Information
You can begin the certificate in January, May, or August
All courses are delivered using Rensselaer's digital classroom – the RensselaerStudio
Certificates are 9 credit hours, and can be completed in a year or less
Complete projects that address real-world business challenges
Master techniques and abilities that can be leveraged to elevate your role at work
Projects involve the context of your work, helping you to perfect your abilities while simultaneously providing value back to your employer
Faculty Practitioners provide industry expertise, advice, mentorship, and encouragement
Students have the option of completing just one certificate, or combining multiple certificates into a customized master's degree
All certificates are offered for graduate-level credit, and require admission to Rensselaer's graduate programs
Certificates are designed so that you can fully participate in classes from anywhere in the world.
Course Coverage:
The Supply Chain and Logistics Certificate requires three courses:
ISYE 6600: Design of Manufacturing Systems and Supply Chains - Learn the dynamics of manufacturing systems and supply chains, Lean manufacturing, lead time reduction in manufacturing and service operations, advanced pull systems, concurrent design of products and supply chains, rapid new product introduction, remanufacturing and reverse supply chains, and the integration of information technology in supply chain operations. Analysis of models and their application to design and planning problems in manufacturing and service systems are emphasized.
ISYE 6210: Theory of Production Scheduling - Address the problems of scheduling several tasks over time. Topics include measures of performance, single-machine sequencing, flowshop scheduling, the job shop problem, and priority dispatching. Integer programming, dynamic programming, and heuristic approaches to various problems are also presented.
MGMT 6350: Supply Chain Analytics - Learn a mix of theoretical and practical tools and use them to solve a variety of supply chain problems, both analytically and numerically. Time series, Markov chain, optimal control, linear programming, statistical analysis, and other mathematical techniques are used to examine data to understand supply, demand, and inventory levels, and develop insights for managerial recommendations.