Transform systems and technologies to achieve organizational goals.
Certificates Stack Into Degrees
You can combine three certificates into a customized master's degree - one that suits your specific career and educational goals. After you complete your choice of certificates, finish an integrative project that brings together everything you have learned into a comprehensive graduate degree.
Become the go-to expert for improving systems and processes in your organization.
Every organization wants to improve how it does what it does – and systems engineers bring that ability – with the analytical tools and methods needed to vastly improve performance. Learn to apply appropriate decision science methods to business scenarios via systems models. Create discrete event simulations (DES) for modeling variation, finite human and physical resources, operating schedules, and process errors or defects. Test process improvements and determine if the desired outcome is achieved.
Then, make business case arguments for validated process change. Recommend strategies to improve organizational performance and create a comprehensive, streamlined vision. Tie your analysis to market trends, competitive pressures, and sales predictions.
Systems Engineering Certificate Courses
ENGR 6100: Business Issues for Engineers and Scientists
Investigate considerations for commercializing technology in a new or existing enterprise. Explore strategies to beat the competition using high-tech marketing and sales approaches. Recommend strategies to improve organization performance.
ISYE 6610: Systems Modeling in Decision Sciences
Apply decision science methodologies to technical and business scenarios. Develop a conceptual understanding of these methods and associated implementation skills. Assess the applicability and limitations of decision science models when solving complex problems.
ISYE 6620: Discrete Event Simulation
Develop a computer simulation of a business or manufacturing process of your choice. Begin with a mapping exercise that leads to the creation of a computer model, complete with visualizations and analytics. Explore system factors that impact process performance without disrupting day-to-day operations.
Modeling a real-world scenario in the systems engineering program ultimately deepened my understanding of integrated systems and now empowers my perspective and approach to organizational processes at work.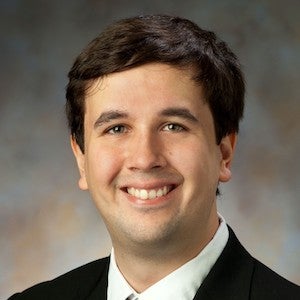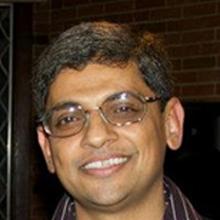 Faculty Spotlight: Amit Mathur
"The truth about systems engineering is that the theoretical possibilities have advanced much further than industry has achieved in approach and practice. Professionals in this program put the most current systems engineering methodologies to use throughout their organizations in real time."
Learn More About Amit Mathur