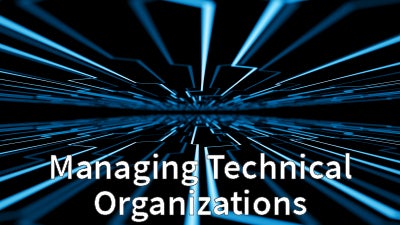 Advancing people, products, and processes requires a next-generation approach. 
The Managing Technical Organizations Graduate Certificate from Rensselaer was created in consultation with major organizations who recognize the need for upgraded management abilities from those leading their teams and projects. This certificate prepares participants to exceed that need through decision-making frameworks, persuasion, practical leadership and management, strategy and planning, value chain analysis, and organizational performance measurement.
These abilities are taught across three courses: Managing Dynamic Organizations; Markets, Strategy, and People; and Evaluating Performance. Hands-on, real world projects - integral to the courses - are designed so that students can realize immediate application to their work.
Certificate Information
You can begin the certificate in January, May, or August
All courses are delivered using Rensselaer's digital classroom – the RensselaerStudio
Certificates are 9 credit hours, and can be completed in a year or less
Complete projects that address real-world business challenges
Master techniques and abilities that can be leveraged to elevate your role at work
Projects involve the context of your work, helping you to perfect your abilities while simultaneously providing value back to your employer
Faculty Practitioners provide industry expertise, advice, mentorship, and encouragement
Students have the option of completing just one certificate, or combining multiple certificates into a customized master's degree
All certificates are offered for graduate-level credit, and require admission to Rensselaer's graduate programs
Certificates are designed so that you can fully participate in classes from anywhere in the world.
Course Coverage:
The Managing Technical Organizations Certificate requires three courses:
BUSN 6102: Managing Dynamic Organizations - Evaluate the effectiveness of management in the contexts of the consumer, the market, competition, strategy, and financial performance. Make recommendations to assist the organization in achieving its strategy given the existing value chain from suppliers to customers. Manage and lead effective cross-functional teams using techniques associated with highly effective teams, and implement changes designed to optimize the realization of tactics and strategies.
BUSN 6103: Markets, Strategy and People - Employ strategic analysis to evaluate the position of the organization in technical markets relative to its competitors, given customer needs and wants. Utilize market analysis to gauge the present state of the market. Analyze customer needs to evaluate the organization's competitive advantage in the market, and articulate goals and tactics to ensure the organization achieves its strategy. You will be challenged to develop highly effective teams to implement strategies, including product development to closely align with market needs and opportunities.
BUSN 6104: Evaluating Organizational Performance - Evaluate the performance of an organization and its competitors using financial statements, ratios, and metrics over time. Compare organizations to primary competitors in order to determine which areas require further analysis to improve overall performance. Analyze pricing, costs, revenue and profit to strategically evaluate the firm relative to its mission and vision. Analyze the financial implications of the upstream and downstream aspects of the value chain to determine cost implications. Develop and manage budgets over the annual or project lifecycle, and make forecasts to project initiatives designed to improve performance.