Advance people, products, and processes to strengthen your organization's performance.
Certificates Stack Into Degrees
You can combine three certificates into a customized master's degree - one that suits your specific career and educational goals. After you complete your choice of certificates, finish an integrative project that brings together everything you have learned into a comprehensive graduate degree.
Get Ready to Thrive in a Management Role
Learn how to be a successful manager of your unit, achieving strategic objectives on time and on budget. Set, evaluate and manage your unit's performance criteria – and use root-cause analysis to improve performance when needed.
Analyze your organization's market position relative to its competitors and customer needs to effectively communicate and facilitate the achievement of goals with individuals, teams, and units.
Later, explore how organizations are structured, how they do what they do, and how they measure and optimize performance. Using your own experience combined with industry case studies and materials, analyze the climate in which you currently operate and apply methods that optimize the performance of your team.
Managing Technical Organizations Certificate Online Courses
BUSN 6102: Managing Dynamic Organizations
Refine your management capabilities, set performance criteria, and make recommendations for change that will advance your unit's impact within the organization. Articulate your organization's core competencies, map your division's value chain, and synthesize information to draw sound, actionable conclusions.
BUSN 6103: Markets, Strategy and People 
Perform a strategic analysis of an organization's market position relative to its competitors and customers' needs. Articulate goals and tactics that will move the organization forward. Recommend evidence-based improvements to address observed challenges with production and performance.
BUSN 6104: Evaluating Organizational Performance
Analyze the climate in which you currently operate and apply methods to understand and optimize the performance of your team. Develop and effectively communicate an action plan to improve individual and organizational performance. Then, create a response framework to anticipate reactions to recommended changes.
Leaders value managers who navigate their work with the context of the entire company in mind. Operating this way empowers teams to make better decisions for themselves and ultimately for the organization as a whole - a perspective and approach that becomes second nature when completing this graduate certificate.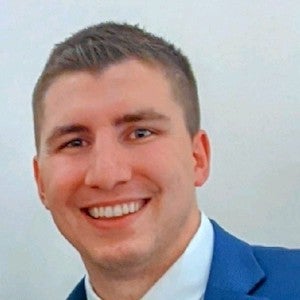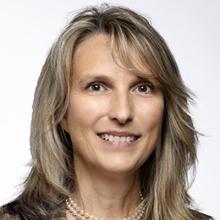 Faculty Spotlight: Elaine Renz
"You don't have time not to take this certificate.  If you stop learning, you stop growing as a manager.  Lead by example and extend yourself to unknown areas to further develop strategy linked to improved performance."
Learn More About Elaine Renz