Three-course, nine-credit-hour, online graduate certificates you can complete in a year or less.
Advantages of a Graduate Certificate
Certificate Stacking
You can stack certificates into a customized master's degree that aligns with your career goals.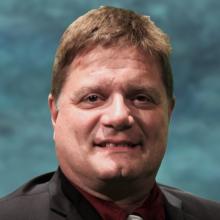 Faculty Spotlight: Aric Krause
"We are delighted to see more and more professionals completing one graduate certificate, returning to complete another, and given the direct application of the project work, deciding to complete an RPI graduate degree with a third certificate – designing an overall graduate experience of their own."
Learn More About Aric Krause